"Allthings makes it 10x easier* to select, connect and run the best-fit digital and smart solutions."

*compared to custom integration
Stefan Zanetti, Founder
Allthings - Everything in one place

Digital operation of buildings, made easy: Real estate companies bundle all digital solutions for their buildings or portfolios in one place with Allthings. This enables fully connected and seamless real estate operations. Customers and digital solution partners of Allthings achieve higher transparency and efficiency, better user satisfaction and consolidate data for a quick portfolio-level overview through Allthings' integration and orchestration platform.

Founded in Basel in 2013 as a spin-off from ETH Zurich, the company has offices in Basel and Fribourg. The team has won several awards and counts over 300 leading European real estate companies and service providers among its customers.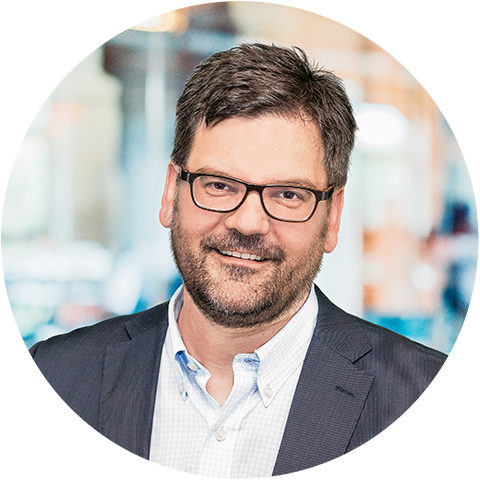 Ste

fan Zanetti,
Founder, Chairman of the Board
Stefan is a serial entrepreneur and one of the defining founding figures of the proptech scene in Europe. He uses technology to launch new business models and processes that lead to significantly more efficiency, sustainability and more customer value in established industries. With Allthings, his third spin-off from ETH Zurich, he has developed an integration and orchestration platform that now represents the largest digital ecosystem in the real estate industry. In addition, Stefan is active in associations and societies such as the Branch Do Tank, where he works on the technical and commercial foundations for seamless interoperability in the real estate industry.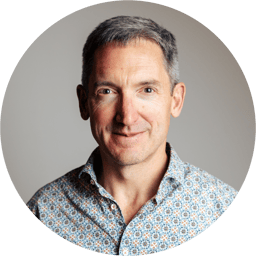 Eric Aplyn,
Chief Executive Officer
Eric is the Chief Executive Officer of the PropTech company Allthings. In the past, he has founded and built several SaaS companies, developing business models on multi-sided platform solutions. He has over 20 years of experience in technology leadership and management, collaborative design, and software architecture. Eric is on fire for what he does and successfully meets the challenge of finding the digital pulse in an industry that measures time with a product lifecycle of 80-100 years.
What our employees say about their work at Allthings
Who knows better what it's like to work at Allthings than our employees?
That's why we will give them the floor to introduce us at this point:

Every quarter, we invite all employees to take the eNPS (short for Employee Net Promoter Score). Based on two questions, their satisfaction is measured quickly and easily. It is anonymous and the basis for measures and initiatives to continuously make daily working life even better at Allthings. Here are some original quotes from our employees when we asked them what they like about working at Allthings:

""The freedom to work whenever from wherever"
"People and the vision"
"Open honest culture"
"Work life balance, very warm and approachable team, great platform to learn end to end life cycle of a product."
"The employees"
"The colleagues, the home-office-remote-work-policy, there's a fit for nearly everyone, appreciation of work from everyone"
"The culture, the characters, the spirit"
"Great HR, great place to work, flexible and supportive as an employer. Also teams develop quickly, therefore employees have a change to develop themselves."



1,86 : 1
Pay ratio CEO : median employee
* Verhältnis CEO : Median Mitarbeitende - Wenn du mehr über diesen Ratio wissen willst, empfehlen wir dir diesen
Artikel.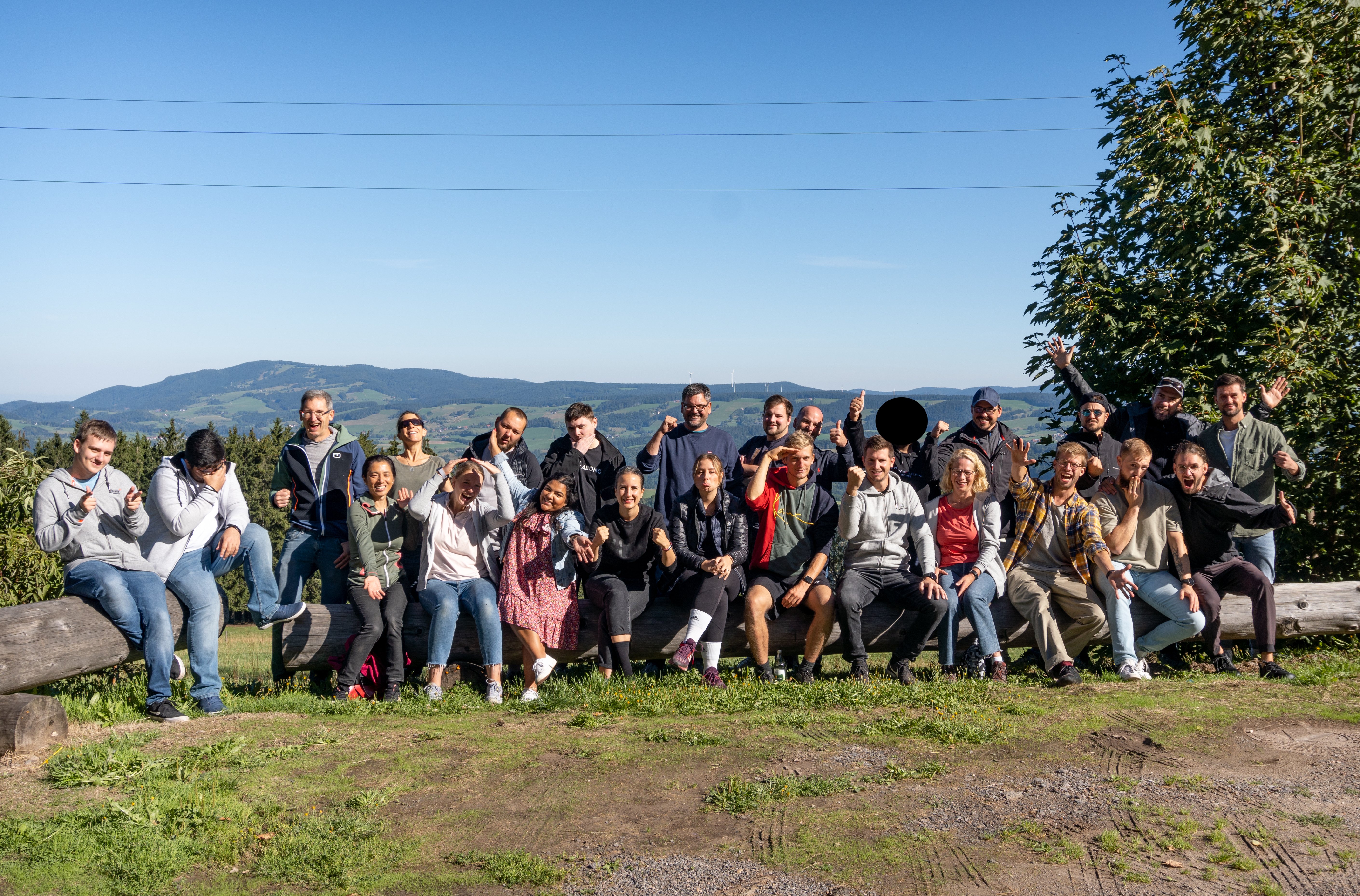 We are a diverse team of international employees, working remotely as well as in our offices in Basel and Freiburg. So besides German, we get along best in English.

We are united by the vision of making life in buildings a little better every day. Each team member contributes to this goal with his or her know-how and wealth of experience from a wide variety of backgrounds.

When our employees aren't working, they're skiing down slopes, climbing rocks, biking across Europe, or hosting cooking competitions.
We do not miss out on common activities - whether remote or onsite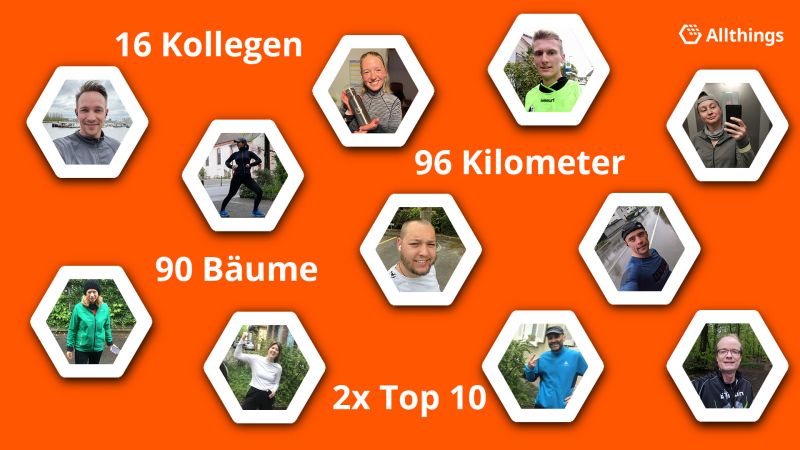 We participated in the Global Real Estate Run with joy and success.
We are proud that so many colleagues motivated each other and were able to contribute to 90 new trees! For all the modesty, the two top ten placements put a little smile on our faces.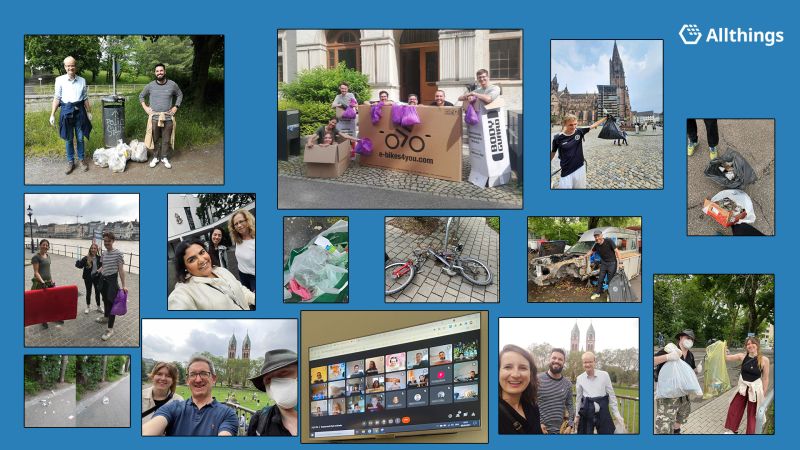 Clean thing! With the right colleagues, even collecting trash is fun. At our team event, everyone pitched in, this time for a more beautiful environment. More than 30 kilos of trash were collected. It was really fun when we had a drink together at home during our joint video conference.

Follow us on social media to stay up to date: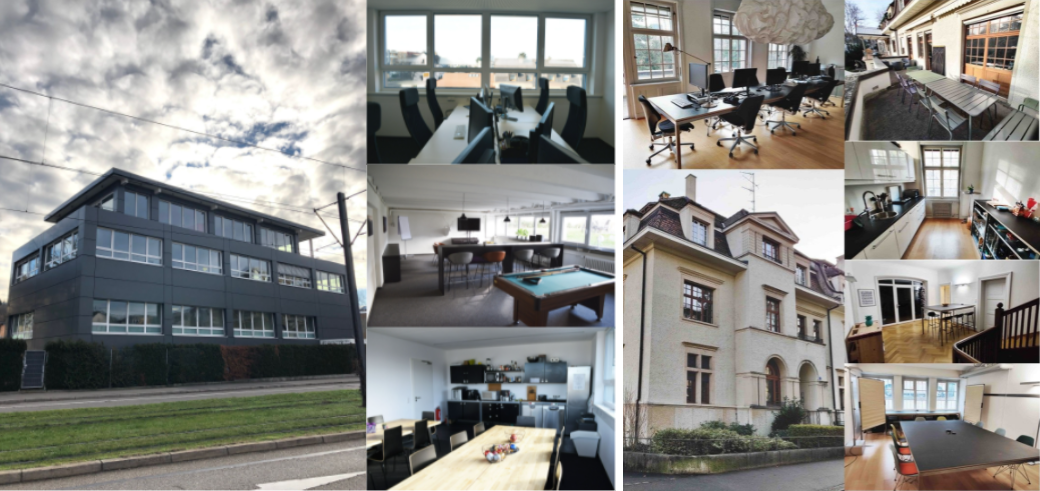 In our bright and modern offices at our locations in Basel and Freiburg, there is enough space to cook pasta together, enjoy a delicious cappuccino and work quietly. A grill and a small outdoor oven are just as much a part of it as the very good accessibility of the offices by public transport. Since bicycles are as much a part of Freiburg's identity as cheese is to raclette, you can of course also cycle to us with a free rental bike.
Curious? This is our recruiting process

INTERVIEWS
Following Google's Rule of Four**, we aim to conduct 4 interviews with various team members such as the People Team, Line Managers, the current job owner and other team members.

**If you want to know more about this rule, we recommend you this Artikel.

HOURS
The four interviews are designed so that both sides can get a good feel for the different ways of working, competencies and challenges in a total of 3 hours..

REFERENCES
After successfully passing the challenge, we will ask you for 2 personal references. These can be former supervisors as well as colleagues. In this way, we would like to find out how we can create the best possible working conditions for you as your future employer.

CHALLENGE
By conducting a small challenge which is similar to the requirements of your future job, we want to get to know your way of working better. After you have presented your results to us, there will be a short question and answer session where we can discuss the details.
What's in it for you?
With us you have the opportunity to work in a diverse, fun and international team. We are a small, dynamic company and try to make "work" a place where you enjoy going to every day. That's also the mission of the People team: for a better life at work.

You get 30 days paid leave per year in Germany and 25 days paid leave per year in Switzerland. In addition, we will pay you up to 5 days to pursue your "Personal Mission". Also, you get access to the Benefitsy platform (in Germany), where you can choose each month between digital subscriptions (e.g. music, sports, language learning, or for streaming platforms) and vouchers for shopping.

We support part-time work, offer remote working and work with flexible trust-based working hours.
EARLYBIRD VENTURE CAPITAL

Venture Capital Investor

TECHNOLOGIEFONDS OF THE SWISS CONFEDERATION

Support programme of the Swiss government

IDINVEST PARTNERS

Venture Capital Investor

LUTZ

BASSE

Former CEO, SAGA Hamburg

KINGSTONE CAPITAL PARTNERS

Venture Capital Investor

MARKUS

DIERKES

Co-Founder & CEO, Intellion

CREATHOR VENTURES

Early Stage and Series A VC

GERHARD

DUNSTHEIMER

Former Deputy CEO, ECE - Europe Real Estate

DR. ALOIS

FLATZ

Senior Advisor, Generation Investment Management

MARC

STILKE

Former CEO, Immobilienscout24

PAUL

FELDHOFF

Founder & Managing Director, Feldhoff Real Estate Commercial

DR. KAI

MILLARG

Managing Partner, Intellion AG

OLIVER

GRAF

Founder & former Managing Director, Ve Interactive DACH

HOLGER

REINHARDT

Former CTO, Haufe Group

LARS

GROSENICK

Founder & CEO, Flowfact

PROF. DR. MARKUS

SCHMIDIGER

Head of the Competence Centre for Real Estate, Lucerne School of Business

DR. BEAT

SCHWAB

Former Global Head, Credit Suisse Real Estate Asset Management // Non-Executive Director, SBB

ARIEL

LÜDI

Former CEO, Hybris // Former SVP, Salesforce Europe // Founder & Owner, Early Stage Investor "Hammer Team"

DR. MARTIN

STROBEL

Former CEO, Baloise Group

ALEXANDER

UBACH-UTERMÖHL

Managing Partner, blackprint Booster, PropTech VC

ANDREAS

WENDE

COO, NAI apollo // Former COO, Savills

CHRISTOPH

WITTKOP

Managing Director & Country Head Germany, Barings Real Estate Advisers
+10 UNDISCLOSED REAL ESTATE INVESTORS
STANDORT BASEL
Allthings Technologies AG
Lange Gasse 8
4052 Basel
Schweiz
STANDORT FREIBURG
Allthings GmbH
Merzhauser Straße 161
79100 Freiburg
Deutschland